How I created STOMACH SUCCESS in 6 Weeks!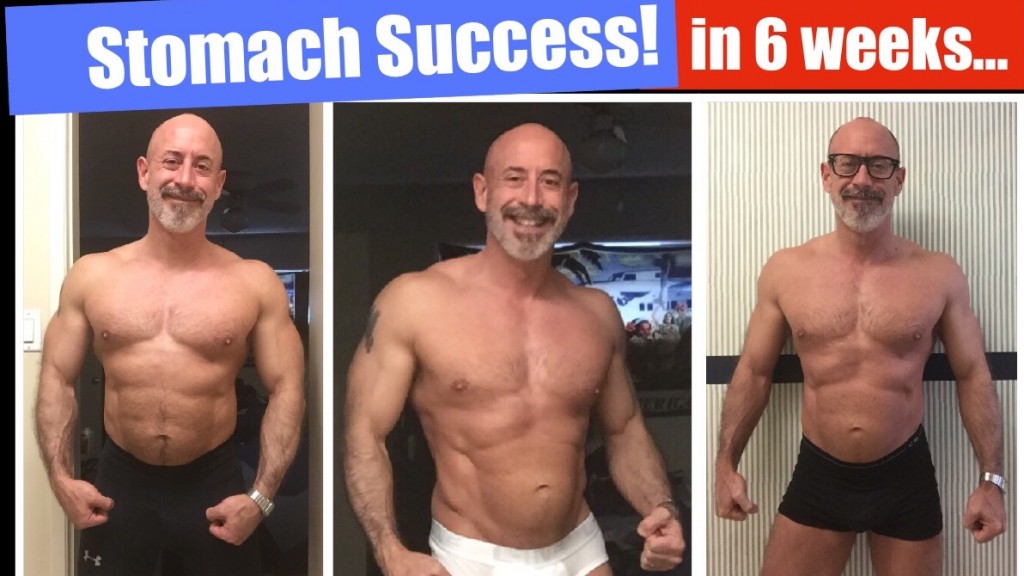 In the last 6 weeks, even though I didn't really plan it, I have experienced a dramatic change with my stomach that I am really happy about. Not that I now have abs of steel or the greatest 6 pack of all time. But I can actually see abs coming in which I had sort of given up hope on years ago.
I am getting a lot of questions about how I did this so I thought I would write some about it here to let you know exactly what I did that created these changes.
(looks like my lowest stomach point August 2014.  Talk about a BEFORE picture!)
1 – got on a new Meal Plan. A radical change but one that had been incredibly effective. Low carbs. High protein. Almost no sugar. Almost no bread. No pasta. And most importantly cutting out all red meat (!) — which I was eating religiously on a daily basis. In this process — and I am certainly not recommending this for anybody else — my body has changed and no longer processes red meat the way it should and when I eat it (which I love) it leaves my stomach very bloated. I had no idea.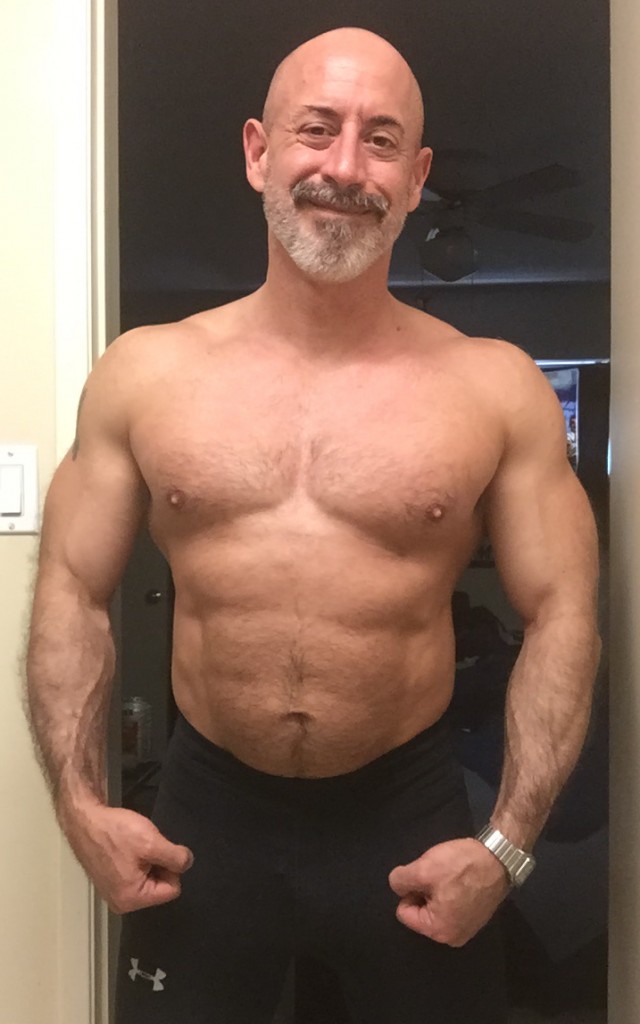 2 – added relatively minimal Cardio (which I had not been doing for a long time because I was strictly focused on getting big.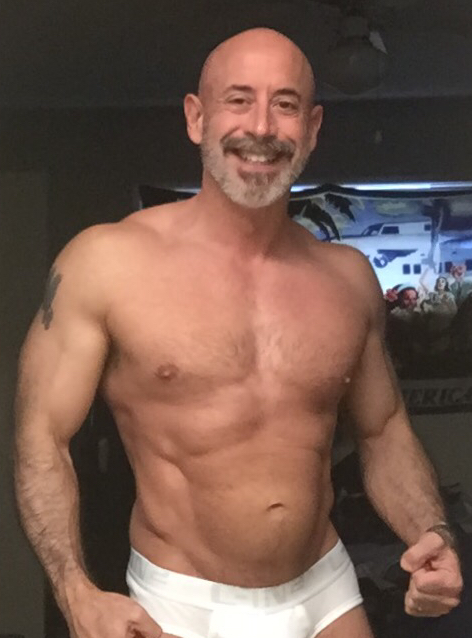 3 – added relatively minimal AB WORK on machines. I was doing NO ab work before because of old injuries I have in my neck that rule out any sit-ups or crunches for me. I found 2 machines that don't aggravate my neck that are working pretty well for me.
4 – I added a Super Probiotic (called HCL Intensive) once a day that has extremely reduced my the bloat I was carrying in my stomach and the rest of my body. This has been major. I can feel my whole system running differently now. My energy is improved. My general feeling of energy and well being has been significantly enhanced.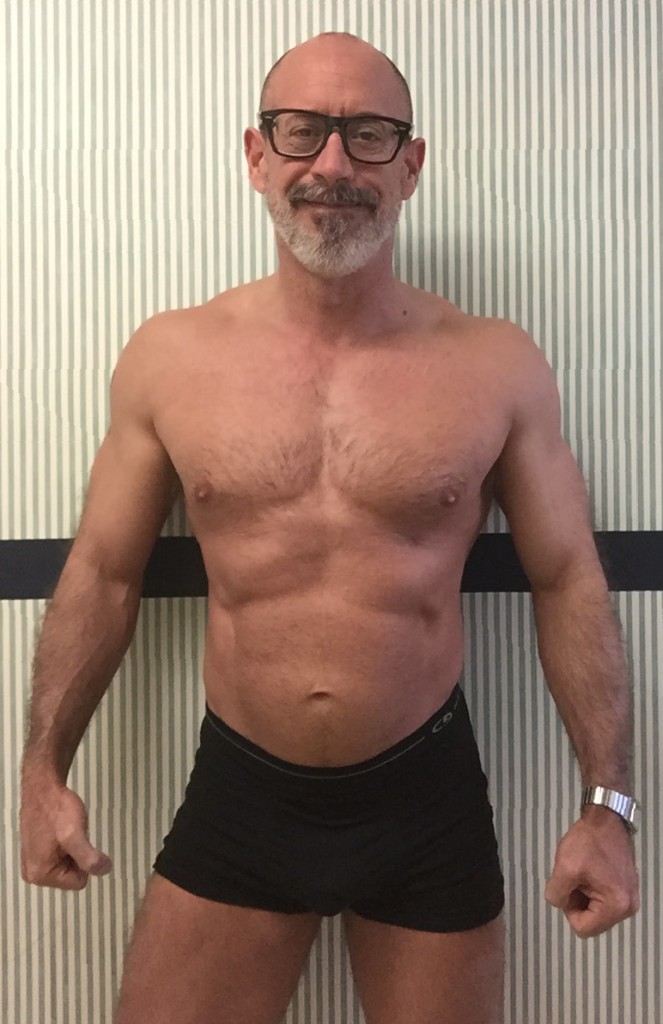 This has not been totally easy but also not impossible. The meal plan requires work, planning and timing and with my crazy work and travel schedule it presents a major challenge for me. Great thanks to my husband, Chris Leist who has been a great support to me. We have been doing this together. (Look at the picture of his abs coming in too!)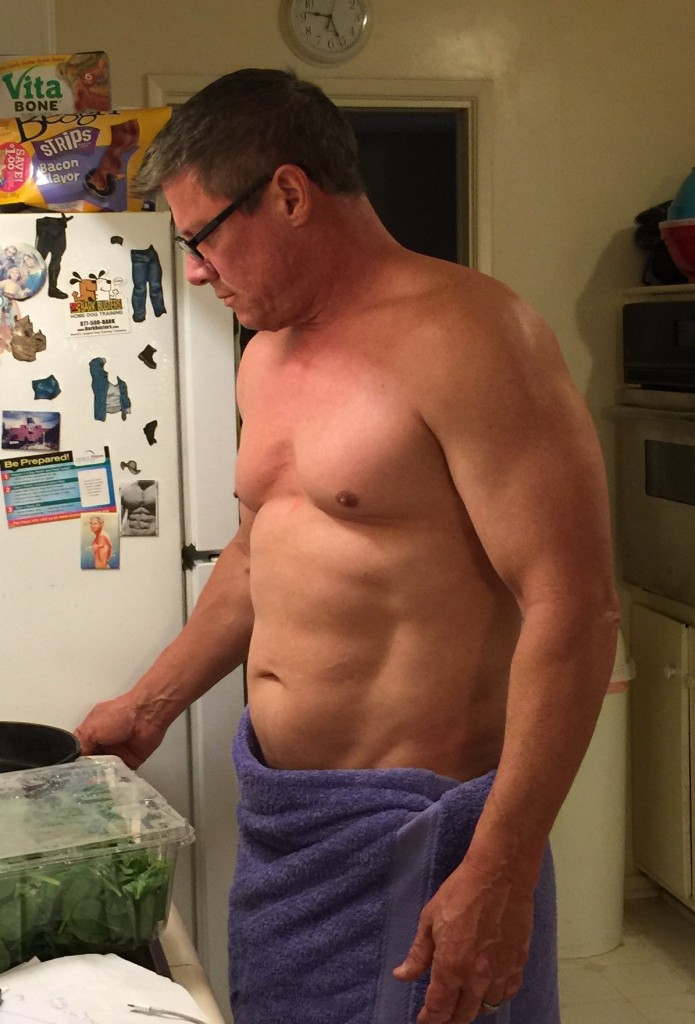 I think the biggest lesson has been that doing all this work and eating clean has brought me more in tune with my body and how it functions.
I like this change. And from here on out its all about
LETSGETHUGE!